He who uses takra(Buttermilk) daily does not suffer from diseases & diseases cured by takra do not recur. Just as Amrita (divine nectar) is for the Gods, takra is to humans"


Bhavaprakasha 6/7
In Ayurveda, Takra(Buttermilk) finds a special mention, it is described as a drink that even gods are envious of which shows the many benefits of this drink.
Takara is a fermented milk product, refers to the liquid left over after extracting the butter from churned curd with water.
It cleanses the channels of circulation as a result of which rasa (the end product of the digestion of food) reaches the tissues properly. Buttermilk has less fat compared to milk and is rich in calcium, potassium, and vitamin B12.
It improves circulation, detoxifies and cleanses the system. Also, the drink is helpful to those with diarrhea and IBS. The other diseases that it helps in treating are hypertension, atherosclerosis, and heart disease. Different ways of preparation along with the amount of water are used for different Kapha, Vata, Pitta systems.
Good things about the magic drink.


Buttermilk is lower in fat than regular milk because the fat has been removed to make butter.
High in potassium, vitamin B12, calcium, and riboflavin
Good source of phosphorus.
People with digestive problems often drink buttermilk rather than milk as it is easily digestible.
Like regular milk, it is a good source of calcium.
It provides 8 g of protein per cup or about 16 percent of your daily needs.
It helps to detoxify the body and cleanse the intestines.
Relieves hemorrhoids symptoms by soothing intestines in IBS.
Maintains health and protects the body against diseases and viruses.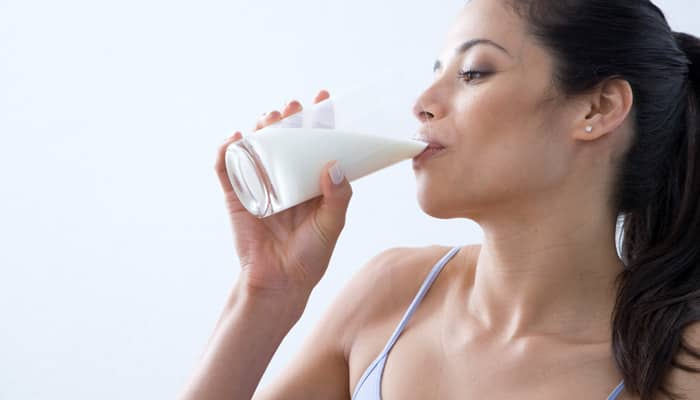 It helps in weight loss.
Good for lack of appetite, eye health, inflammation, digestive disorder, cholesterol-related problems, anemia, spleen disorders, and gastrointestinal disorders.
Eases constipation as well as replenish intestinal flora.
Keeps arteries healthy.
It provides instant energy and strength.
It improves the immunity of the body thanks to lactic acid bacteria.
Buttermilk protects against heat strokes.
As it decreases heat in the body, it is good for women suffering from hot flushes.
Moisturizes the skin and adds elasticity and glow
Types of buttermilk


Full Cream: Full cream buttermilk added with sugar calms Vata and pitta. Very nourishing and coolant in nature. It is similar to curds in qualities.
Half water: Improves strength and digestive power.
No fat: Increase Pitta Dosha, hot in nature, calms Vata and Kapha.
According to Ayurveda, one should not consume curd at night. During the night, drinking buttermilk is better than having curd.
How to make buttermilk?


Buttermilk is traditionally either the liquid taken from making butter or is specifically cultured from bacteria. Both of these ways of creating buttermilk are fairly time-consuming, albeit rewarding, for the self-sufficient householder. However, many cooks are hoping to get the tangy flavor that buttermilk is renowned for, only to discover they didn't buy any buttermilk; in such a case, instant buttermilk substitutes are the solution, and these are offered here as well as the more traditional method for making buttermilk.
All you need are two ingredients to make homemade buttermilk!
INGREDIENTS
1 tablespoon freshly squeezed lemon juice or white vinegar
1 cup of milk of choice
INSTRUCTIONS
Step 1: Pour 1 cup of milk into a bowl.
Step 2: Grab one small fresh lemon or white vinegar. Stir in a tablespoon or two of lemon juice OR vinegar into the bowl with the milk. Stir to combine. Let sit for 5 minutes until the milk begins to curdle and becomes acidic.
Step 3: Use in place of buttermilk in the recipe as it calls for. Enjoy!
Simple steps explained https://www.wikihow.com/Make-Buttermilk
When to have buttermilk?


दिनान्ते च पिबेत् दुग्धं, निशान्ते च पिबेत् पयः

भोजनान्ते पिबेत् तक्रम्, किं वैद्यस्य प्रयोजनम् l

Drink milk at the end of the day (at night) (as this will help you to sleep well), drink water at end of the night, i.e. early morning (as it will cleanse your system). Drink buttermilk at the end of the meal (which will help in digestion). If one does these, why does one require a Doctor (as one will not have any ailment) ?
Drink in the morning and evening, but the effect is different. Drinking in the morning can supplement the body with sufficient energy; drinking at night can better promote the absorption of calcium and promote sleep. In general, it is best to drink yogurt with 30 to 120 minutes after a meal.